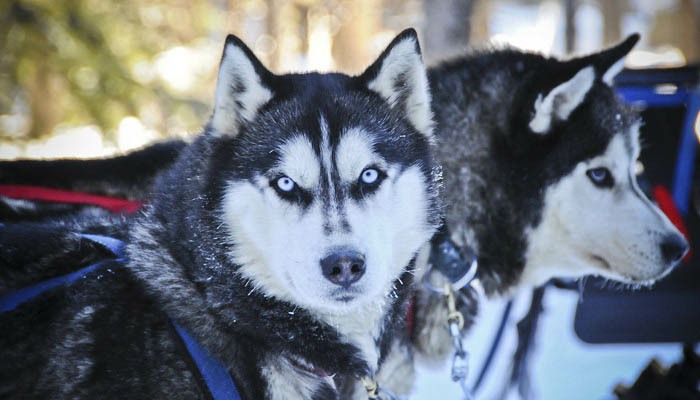 Activity: Good Times Adventures (Dog Sledding and Snowmobiling)
Address:  6061 Tiger Road, Breckenridge
Website: http://www.goodtimesadventures.com/dogsledding.html
Prices: $40-$75+
Good Times is a local treasure offering a fun alternative to the down hill skiing Breck is known for. Make time in your travel plans to book an adventure with these guys. The dog sledding is amazing, and for the thrill seekers in your group, check out the snowmobile tours.
Being out in the woods being pulled by a team of beautiful wolf-like dogs is truly an opportunity you will never forget. As a dog lover, seeing these beautiful animals I have ever seen. Molly and I even got to do some "volunteering" in by socializing the puppies. They are amazing!
Good Times Adeventures has access some of the most beautiful National Forest in Colorado. Situated near the base of Georgia Pass guests get to see a side of Colorado that is very pure, natural, and beautiful. If you are on a sled, local term for snowmobile, ripping through the woods is such an adrenaline rush!
Get off the hill, away from the corporate, and get out to this great locally owned business in the heart of Summit County.