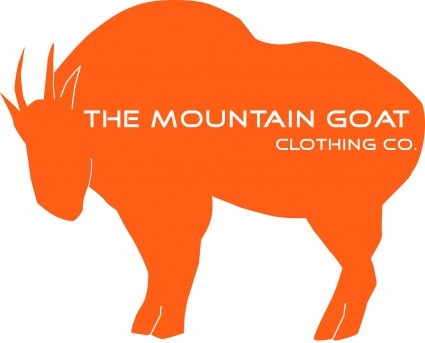 Store: The Mountain Goat Clothing Co.
Address: 117 S. Main Street
Phone: 970-453-4628
Website
This is one of the coolest shops in Breckenridge! Owners Pete and Jenny are some of the kindest and friendliest people in Breckenridge, and they'll make you feel welcome from the moment you set foot in their shop.
The store itself has some of the best "mountain style" apparel that is both super functional and if I say so myself, extremely adorable.  Who says you can't be a well dressed mountain man or woman?  They also have some great footwear, luggage and accessories.  If nothing else, pick up one of their awesome logo hats or canteen style metal water bottles just to show your support for this great local shop!
My favorite things that I have got from the goat is my Hydro Flask Waterbottle. I actually have two them, one that is about 32 ounces and a monster that is about 60. These are the dopest water bottles, they keep your colds cold, and your hots hot! Great outerwear, base layers, and so much more. The Mountain Goat Breckenridge is a must see when you are strolling the streets of Breck.