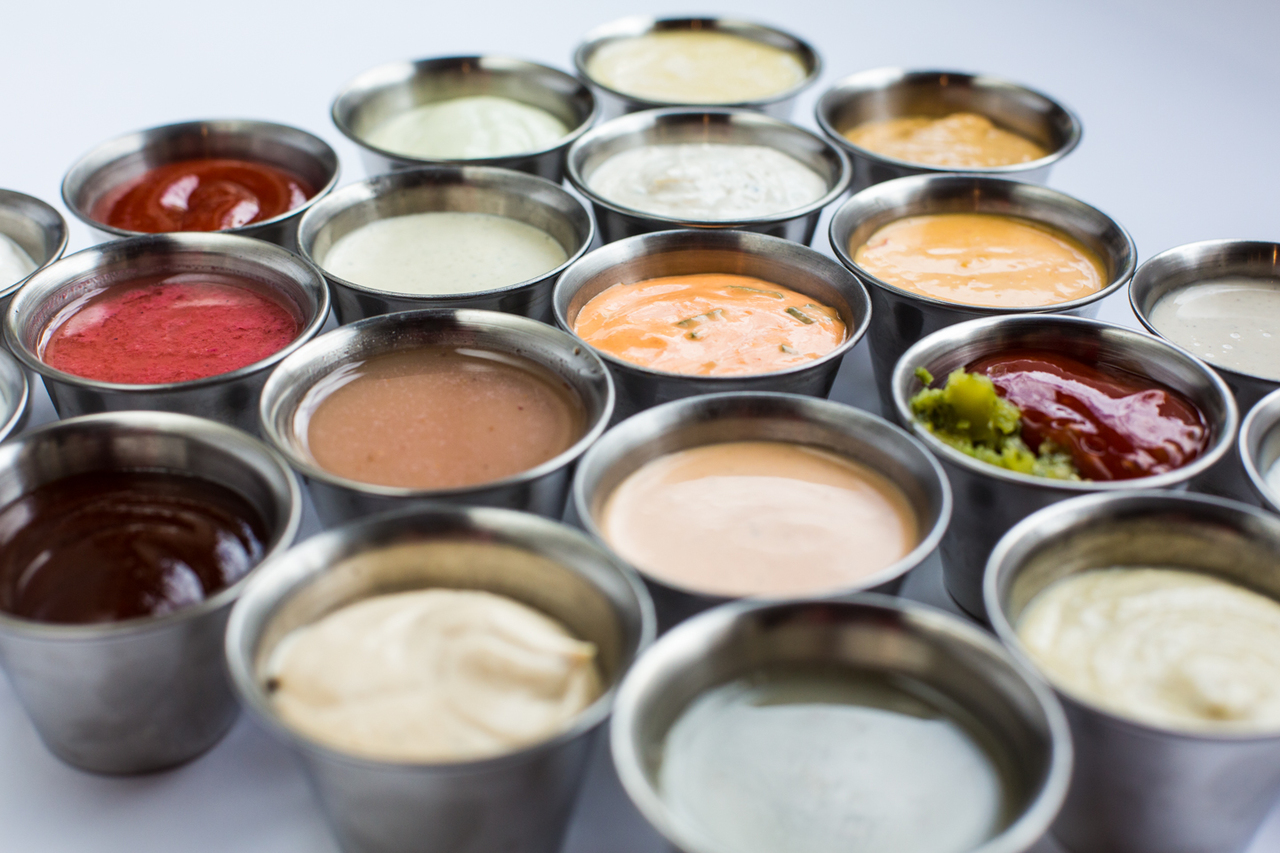 Website: http://www.empireburger.com/
Address:  500 South Main Street, Breckenridge, CO 80424
Phone: 970.453.2329
Cuisine: Burgers and Pub fair
Prices: Lunch and dinner (Open late night) 8-13$
Menu
Trip Advisor Reviews
Every ski town must have great burgers. Locals and tourists alike know the amazing burger that you can get at Empire Burger. The Burgers are massive, affordable, and above else delicious! Open late night, Empire Burger is the perfect place to get a beer and burger in Breckenridge. Great for lunch, dinner, or a late night snack Empire is great at all times of day!
While the Burgers are what will bring you in, the unique selection of sauces for dipping your burgers, fries, or onion rings will keep you coming back. When you get an order of fries or onion rings you get to select a dipping sauce from a list of about 20 different and tasty sauces. The locals favorite,Sweet Mango Chutney is so good I usually order about 3 extra. This sauce is excellent on the onion rings and fries, but I also dip my burgers in it! I also have become a huge fan of the Curry Ketchup, great on just about everything!
While Empire Burgers are a staple of the Breckenridge food scene and without a doubt they are the best burgers in Breck they also have some other wonderful selections. The Asian Firecracker wings are fantastic. These come with the Wasabi Mayo and are crispy, meaty, and extremely different. I consider myself to be an connoisseur of chicken wings, I would put these wings up against any in Breckenridge.  Great sauce, texture, and taste, you won't be sad with these wings.
No matter what time of day Empire is the place to be! Be adventurous and try multiple sauces with your meal, they are really something special! By the way, they have a solid selection of beers and a full bar.