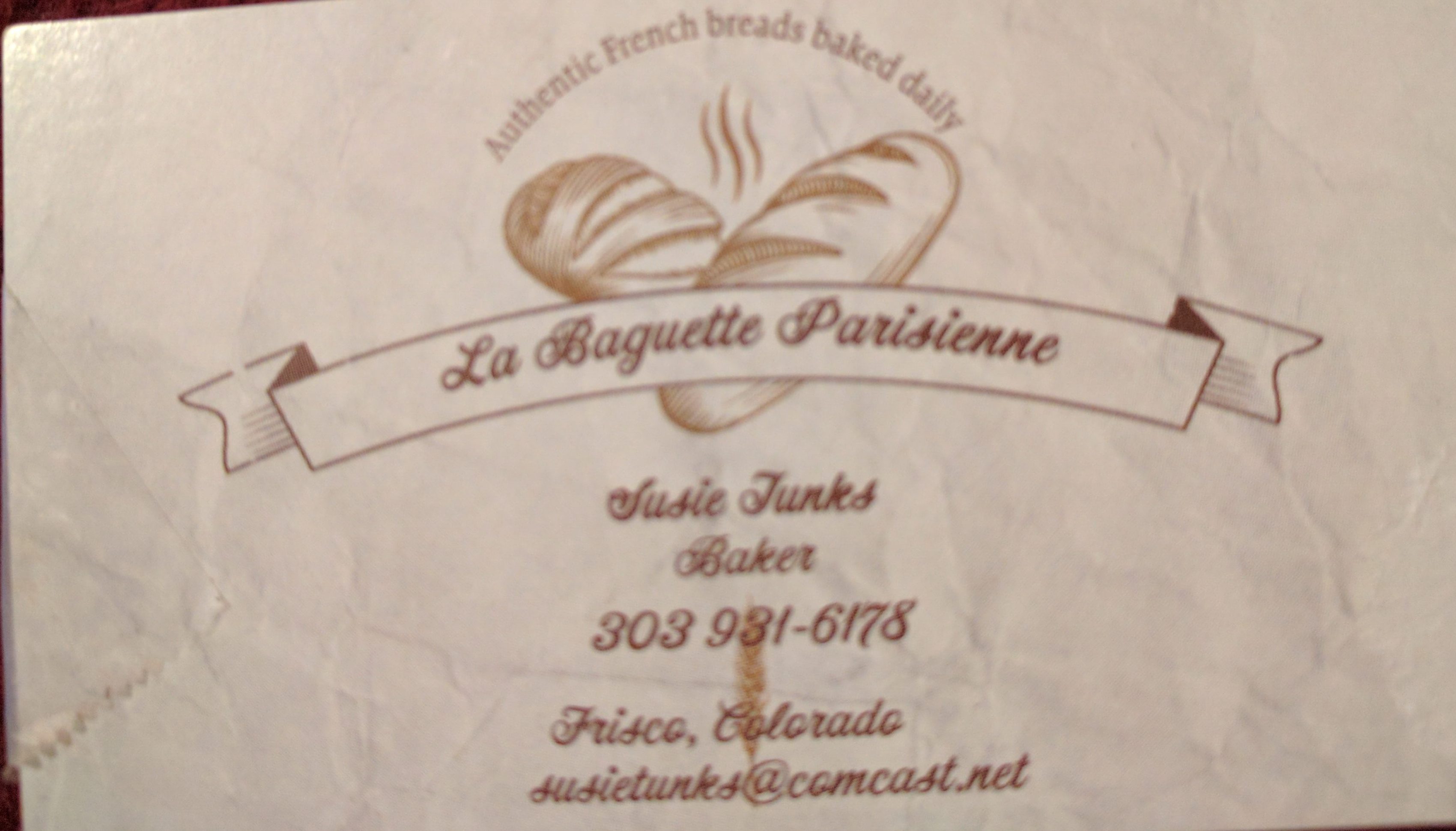 Ok, you want local, have we got a secret for you, La Baguette Parisienne is a new local gem! Owned an operated by local Susie Tunks. Baking up some amazing bread from her home, LBP makes the best baguettes in the county! Touting, "Authentic French breads baked daily" they are spot on. I had baguettes literally for breakfast, lunch, and dinner in the past week! Hummus, cheese, and fresh jam have all accompanied my baguette, anything would work on it, and don't forget the best way, straight up bread!
It is so nice to have such delicious, fresh, and locally made bread. Contact them for any questions that you have about orders at susietunks@comcast.net or call 303.931.6178. The only thing better than the bread is the awesome story about how LPB came to be. Here is what Susie had to say:
"
There is nothing better as a kid than a hunk of baguette and a square of bittersweet chocolate crammed in the middle. The wild country of Ibiza in the 60s was my childhood playground. As a little girl, I savored the scent of wild rosemary as it gently wafted on the breeze; the algarobas rattling in the trees; the luxurious cool dust between my bare toes as I walked past fat grapes on the vine, spilling onto the dusty road, a french baguette tucked under my arm. These images embody my love of Spain, and these baguettes capture all that it meant for me to be a little girl in Ibiza. I hope you enjoy them as much as I do!"
How do you not smile when you read that! Just an awesome family that you can feel good about supporting. Some of the best people you will ever meet. This is such a coup for Summit County, they are going to find their niche and make a lot of people happy.