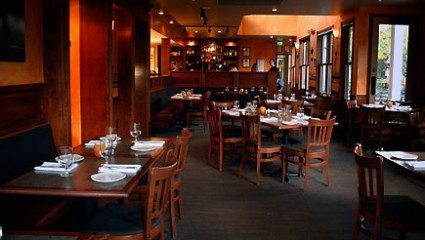 Restaurant: Relish
Website: http://www.relishbreckenridge.com/
Trip Advisor Reviews: Trip Advisor – Relish
Address:  137 South Main Street, Breckenridge, CO 80424 (upstairs)
Phone: 970.453.0989
Cuisine: Colorado Cuisine/Upscale
Prices: Dinner 18-29$
Menu
When I am going out for a nicer meal in Breckenridge with my wife, family, or friends I am very particular about where I go. I have a rotation of about four restaurants that I generally rotate. Breaking into this rotation can be very difficult as I am a creature of habit and if I am spending $25 a plate I want it to be an out of this world meal! About three years ago, Relish became a main stay in my nice dinner rotation, and is now my go-to place in Breck for an excellent meal!
Why is this one of my absolute favorite restaurants in all of Colorado? Three things jump out: ambiance, unique cuisine, and above all else taste. Let's start with the ambiance. With an absolute pristine view up Breckenridge Ski Resort it is tough to beat the view of a sunset from Relish. The seasonal deck is one of my favorite places to enjoy a happy hour, meal, or dessert. Being outside with such a great view of the mountain overlooking a river is hard to beat anywhere! Super friendly servers and staff make the meal a really fun experience.
The second thing that I love about relish is the unique cuisine that Matt, the owner and head chef creates. Relish is frequently changing up the menu and always offers unbelievable cuisine. With a rotating menu you never what amazing meal Relish will come up with. The presentation is unique and fun, the portions are substantial!
Finally, and to me the most important of a meal, the taste. Relish knows how to build flavors in a meal. I have never had a meal at Relish that was anything less than spectacular. I am huge fan of duck, without a doubt the best duck that I have ever had was at Relish. However, I have also had excellent, beef, pork, scallops, and fish. You won't go wrong with anything you find on the relish menu! Delicious, great portions, and amazing atmosphere make Relish a must visit while in Breckenridge!
Locals Tip: Two words, Happy Hour. Happy Hour Menu