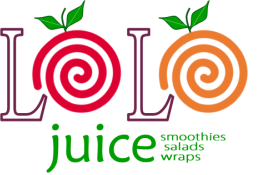 Restaurant: Lolo Juice
Address: 505 South Main Street (in Main Street Station)
Phone: 970.423.6864
Hours: 8am to 6pm everyday (call for hours in mud-season)
Cuisine: Healthy, smoothies, wraps, wraps, juices, more healthy
Website: http://www.lolojuicebreck.com/
Trip Advisor Reviews
LoLo Juice is a super refreshing break from all the heavier food in Breckenridge. Everything is fresh, organic and made to order. Owners Max and Lorrie take extra care to make sure everyone leaves with the exact order that they want, and are happy, which I always am!
This is a great stop for breakfast OR lunch (or for me many days, both)…offering Lorrie's homemade granola, acai bowls, juices, smoothies, salads, wraps and more.  For those looking for an extra nutrition boost, try a wheatgrass shot or the "Grand Slam"!
The best part about Lolo is the way that you feel after dinning there. Whenever eating or drinking at Lolo Juice I leave just feeling awesome. I have a ton of energy, am full, and even mentally healthier. If you are new to juices or smoothies, as I was when they opened, don't be intimidated. Max and Lo will help you figure out exactly what you like and won't be snobby or pretentious.
Maybe have too many cocktails last night? Well they can help with that as some of their smoothies will help with those unfun hangovers the morning after. The Petra is a day-after drinking God-send! If you are trying to lose some weight, this is the place to begin, with many healthy, filling, and delicious options. You wouldn't even guess that the food and drinks are healthy because they taste so good!
The local community has been begging for a place like Lolo Juice for years, and we are all delighted that we finally got something so amazing. And the owners, only enhance this already amazing dinning experience. We all Max and Lo a huge thank you for giving us Lolo Juice!